Our Montessori Trained and Certified Teachers
Here are the people who create a safe haven for your kids at the Montessori Academy of Valparaiso. Our staff takes a hands-on approach to learning and enabling the full development of manners and socialization in your kids. Call us to tour our facility and meet our staff.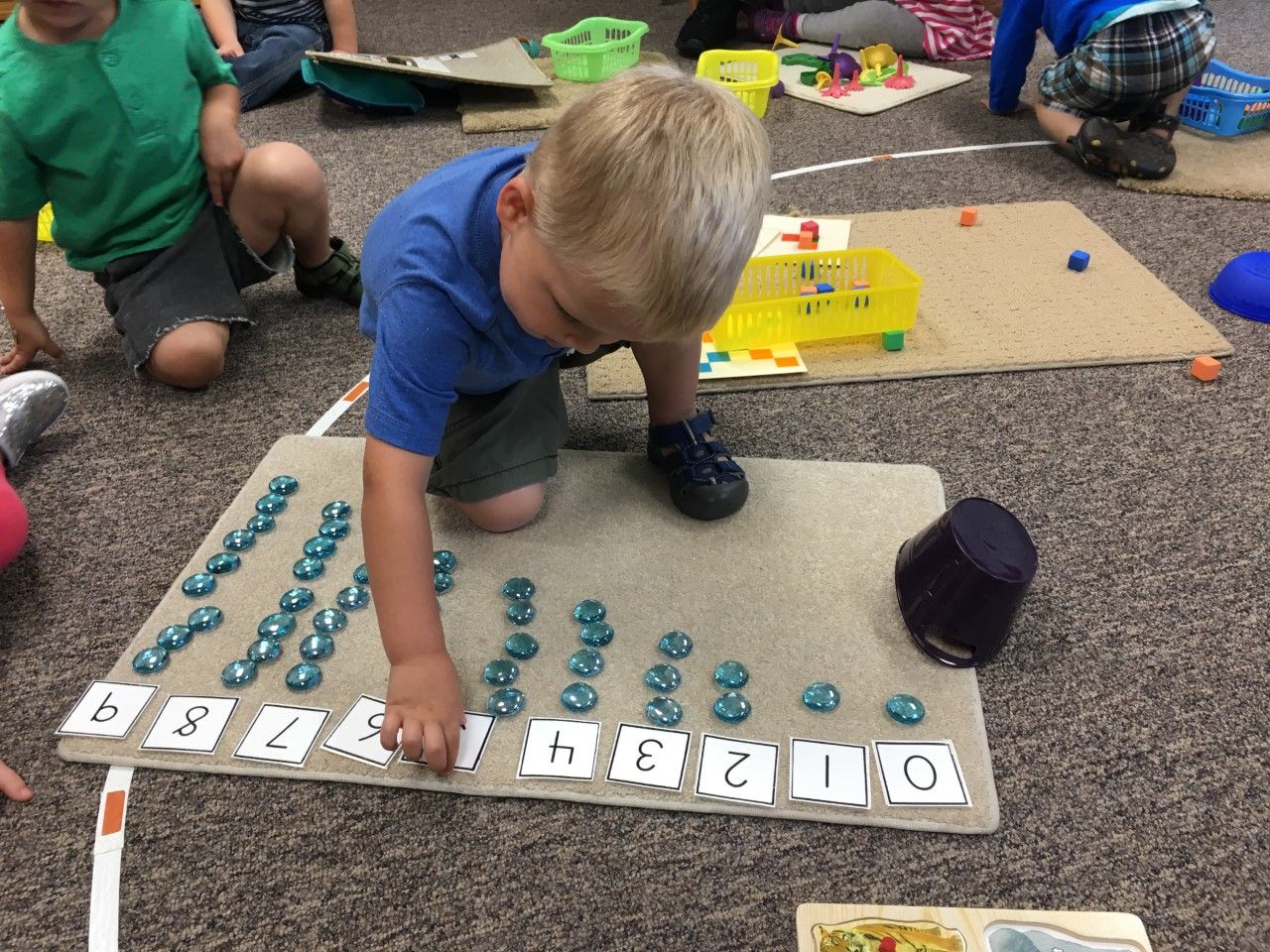 The Role of the Montessori Teacher
The teacher's most important role. A caregiver strives to put aside her teaching and personal motives to serve the child's developmental needs. A caregiver is a reflective student of her own growth and development. Above all else, a caregiver is kind.
The guardian angel of the child's health, safety, and well-being. A guide strives to be physically present and available to the children. To be present means to be physically in the place and the time where we are needed most. To be available is the capacity to remain emotionally open and understanding in the face of the child's ever-evolving needs.
A partner who helps the child to know her mind and to own it. A companion strives to always see the child's world and herself through the child's eyes. A companion is a genuine friend who understands the joy of giving without expectation of return.
A collaborator with the child's emerging skills and her parent's developing understanding of childhood. An educator strives to perfect her approach to the child, master the content of her presentations, and develop her ability to interpret for the child.
A colleague treats her assistants, fellow teachers, and administrators with honor and respect. A colleague strives to offer the members of her school's community the best of herself.
A professional strives to be a pleasure to work with. She seeks a home where she is respected and her work is honored. A professional strives to keep her peace with the children, parents, and peers, regardless of her personal feelings at the moment. Where caregiving matters are at stake, she is uncompromising and speaks her mind in a kind and forthright manner. She abides in a place where she is warmly supported and where she can reliably do her best work.
Our teaching faculty is comprised of dedicated and talented teachers who are committed and caring educators. At the Montessori Academy, our classrooms are led by the following head teachers.